IT Services For Frederick Businesses:
Frustrated With The Lack Of Responsiveness And Slow Service From Your Current IT Services Company?
Give us a call and discover how great local IT services and computer support can be!
Small Business Owners, Call Now For Immediate Support:

301-788-3107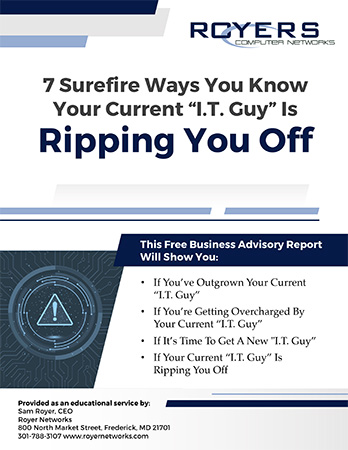 FREE GUIDE
7 Surefire Ways Your Current "I.T. Guy" Is Ripping You Off
"Simplify Your IT and Enhance your Business."
Royer Networks provides expert IT support & services to help you achieve your business goals and stay ahead of the technology curve.
At Royer Networks, we understand the importance of having a reliable and efficient technology infrastructure for your business. We are here to provide you with top-notch IT support services, including network setup, cybersecurity, cloud computing, data backup and recovery, hardware and software support and many more. We work to keep your systems running smoothly and minimize downtime.
In today's digital age, cybersecurity is more important than ever.  Ensuring the safety and protection of your business's confidential data is our top priority.  We offer a range of cybersecurity solutions to help protect your business from cyber threats and data breaches. We will work with you to assess your security needs and develop a customized security plan that fits your unique requirements.
We understand the importance of having a robust backup plan in place to protect your critical data and minimize the risk of data loss. Our backup services provide you with a safe and secure solution for storing your critical data.  Whether you need cloud-based backup solutions or on-premise solutions, we work with you to find the right solution for your needs. Don't leave your data to chance.
With cloud computing, organizations can access a wide range of IT resources and applications over the internet, eliminating the need for on-premises infrastructure. These services offer businesses the ability to rapidly scale their operations, enhance collaboration, ensure data security, and achieve cost efficiency. By harnessing the potential of cloud services, businesses can focus on their core activities while relying on a reliable and scalable IT infrastructure that adapts to their evolving needs.
4 Big Reasons

to Choose
Royer Networks to Support
Your Computer Network
See What Other Business Owners Are Saying About Us…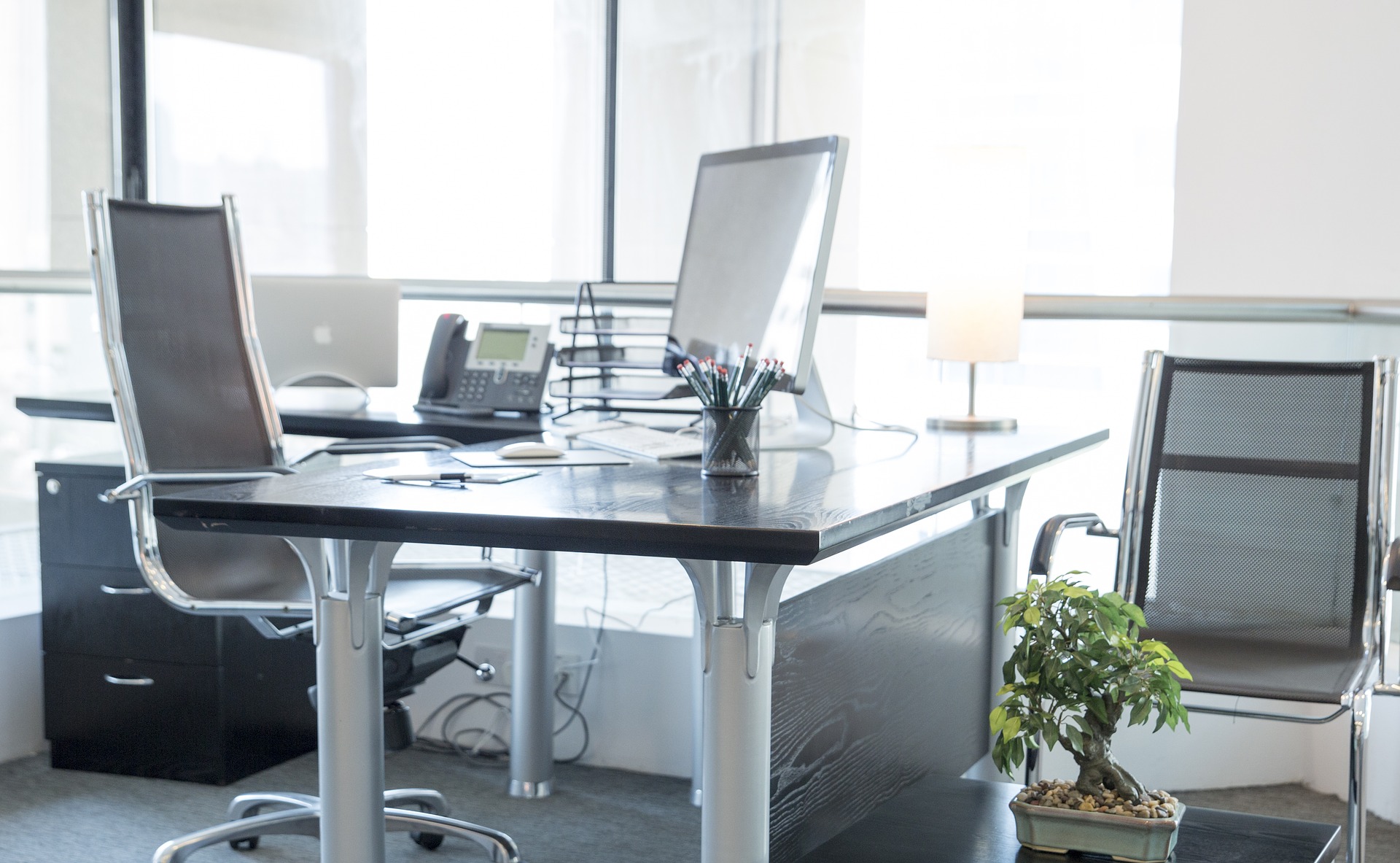 Started in 2004, Royer Networks is a complete technology solution provider. We are 100% committed to making sure business owners have the most reliable and professional IT service in Frederick. Our team of talented IT professionals can solve your IT nightmares once and for all.